I arrived here on Saturday around noon. It is now Monday around noon. As I was really tired on Saturday after a long flight (or rather two flights). I didn't do much in terms of exploring.
Yesterday I walked through the city centre, which is very easily done as this is a small place and the streets are nicely laid out in a grid. I found it so welcoming in fact, that I have already extended my stay at the hostel by a week. There are three main attractions I want to see: The Great Barrier Reef, the Rainforest and a Koala Sanctuary. All of these are easily bookable via the hostel.
Everything as a whole is pretty easy going here. There's a weekly fruit and veg market, health food stores, crystal shops, charity shops and loads of vegan options at supermarkets and restaurants.
I am feeling a lot better physically than I was in Thailand. The pollution and general distrust got to me. I am now breathing fresh air, drinking lovely tap water and properly washing my clothes.
Here are a few impressions from Cairns city centre. The local Ironman competition was on yesterday...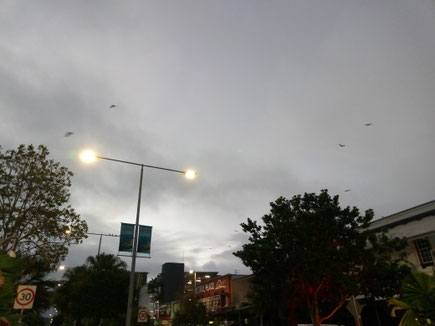 On my way back home from a night market yesterday a colony of flying foxes came by. They were huge!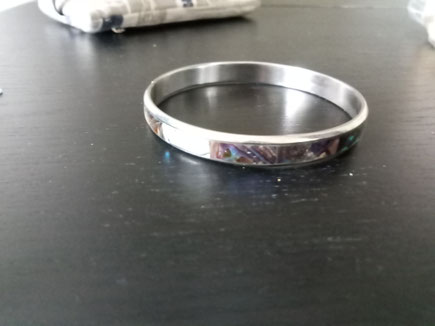 I bought a beautiful Paua shell bracelet at the fruit market. There were some artisanal stands there, too.